Little Steps is a privately owned company comprised of Pediatric Professionals who focus on providing physical therapy, speech therapy, occupational therapy, and developmental therapy to children of all ages. We are determined to provide comprehensive and educational care to aid in changing the lives of children ONE STEP AT A TIME.
Chicago Pediatric Therapy
We work closely with families; this allows us to address the needs of children and incorporate goals that are vital for their development. Implementing your child's treatment program will give them the greatest opportunity to succeed!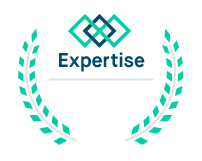 Best Physical
Therapists
in Chicago2016
Chicago Pediatric Occupational Therapy | Chicago Pediatric Therapy | Chicago Pediatric Speech Therapy | Chicago Pediatric Therapist